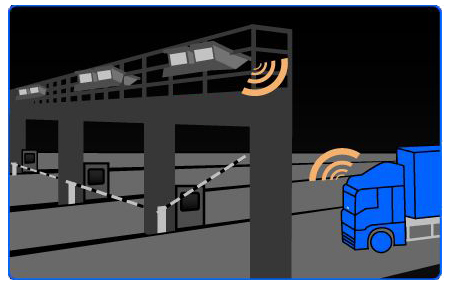 The
KENT ETC System
is generally a mature technology that allows for electronic payment of highway tolls. The system takes advantage of vehicle-to-roadside communication technologies to perform an electronic monetary transaction between a vehicle passing through a toll booth and the toll collection agency.
KENT ETC System
works with On Board Unit (OBU), vehicle detection and classification as well as enforcement technologies.
The entities of the System are Central Clearing House (CCH), Central Data Base (CDB), Point Of Sale (POS), Toll Collection Agency (TCA) and Toll Booth. The CCH is a transaction management system which enables multiple Toll Collection Agencies to share toll transaction data and revenue reconciliations.
The
KENT ETC System
allows free flow of traffic which helps to reduce auto emissions and fuel consumption and modifies the travel patterns. The
KENT ETC System
improves the transparency of toll transactions and also helps to reduce the revenue leakages.